HandyScan
metrology-grade 3D scanner for quality control or product development.

When accuracy meets versatility and portability





HANDYSCAN main advantages for your company:
Simplicity: user-friendly interface and ergonomic design, this 3D measurement solution is easy-to-use and has a short learning curve.
Versatility: gives the opportunity to scan various object sizes and surface types in real time—all with the same device.
Faster 3D Scanning Process: features multiple laser crosses and an automatic mesh generation, enabling a faster workflow.
Portability: stand-alone device that does not require a tripod nor any external tracking device to operate. Fitting in a small suitcase.
Reliable: delivers accurate, high-resolution and repeatable results, regardless of the measurement setup quality and no matter the user experience.
Scanning Software: comes with VXelements, which powers our entire suite of 3D scanning and measurement technologies.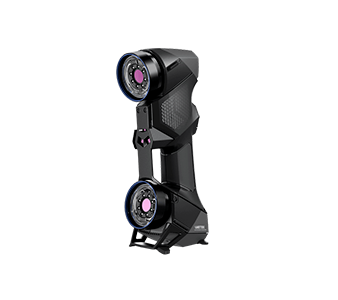 Patented Technology
This fast and versatile patented handheld 3D scanner is easy-to-use and generates highly accurate and repeatable results—even in difficult environments and with complex surfaces





---
Certified Partner
Why with Goaltech
Goaltech team of technicians is in the process of being certified by CREAFORM as experts in the use and handling of the HANDYSCAN 3D scanner to offer high value services.

Digitize Now With HANDYSCAN
Get your 3D scanner now with Goaltech, Transformation Leaders in Digital Industries