GEOMAGIC CONTROL X
Industry-leading 3D metrology software that makes it easy to capture and interpret scan data.

3D Inspection And Metrology Software

CONTROL X main advantages for your company:
Fast and easy to use: handle huge data sets quickly and easily with scan-native algorithms built on a CAD kernel.
Complete solution: get all the tools you need for professional-level inspection, work with any 3D scanner or PCMM arm.
Manufacturing workflow: includes features to help you ensure quality for each stage of your manufacturing workflow including designing, manufacturing, inspecting, and maintaining.
Gain deeper insights: scan parts to capture more information and leverage rich data to understand why parts are in or out of tolerance.
Optimize manufacturing processes: recognize and address issues faster with insights gained from comparing scanned parts to CAD models or golden parts.
Ensure quality everywhere: bring the power of 3D scan-based inspection with software that makes it easy to both capture and interpret scan data.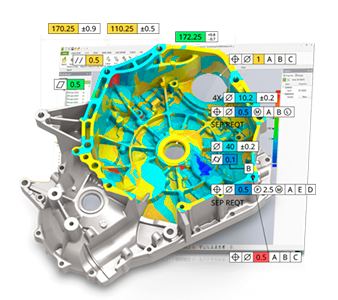 Benefits
Geomagic Control X empowers everyone to measure, understand, and make decisions about their parts faster, more often, and more completely. 7x faster than CMM, 80% lower inspection costs.





---
Certified Partner

Why with Goaltech
At Goaltech our team of technicians is certified by 3D Systems as an expert in the management of the GEOMAGIC CONTROL X tool and can offer high value services.

Get Started Now With GEOMAGIC CONTROL X
Acquire your CONTROL X License now with Goaltech, # 1 3D Systems Suppliers in Mexico