ARTEC LEO
Easy 3D scanning with Artec Leo: see your object projected in 3D directly on the HD display

Artec Leo: Wireless fastest professional handheld 3D scanner





ARTEC LEO main advantages for your company:
User experience: Artec Leo is the first 3D scanner to offer onboard automatic processing, provide the most intuitive workflow, as easy as taking a video.
VCSEL Technology: collects the maximum volume of data with pinpoint accuracy from right across the field of view with Artec Leo, resulting in the most precise 3D model.
Fully mobile: with a built-in battery, touch panel screen and wireless connectivity, Have complete freedom of movement when you scan and see the 3D replica being built in real time.
3D Camera and color: this technology provides the most advanced texture to geometry mapping. No need to stick targets on it,  Scan tricky objects in HD with Artec Leo.
Scanning Speed: the 80 frames per second 3D reconstruction rate makes Artec Leo the fastest professional handheld 3D scanner on the market.
Scanning software: with its simple touchscreen interface, Artec Leo is preinstalled on the device for scanning and onboard real-time processing.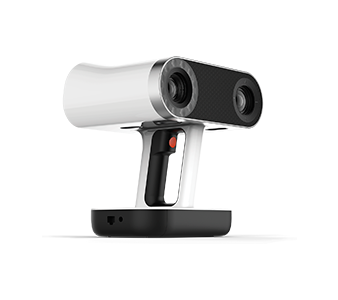 A smart professional 3D scanner
with its large field of view, Artec Leo can 3D scan and process even large objects and scenes fast and accurately and for even greater precision you can point the scanner closer (zoom).





---
Why buy Artec Leo with Goaltech
Goaltech team of technicians is certified by Artec 3D as experts in the use and handling of the ARTEC LEO 3D scanner to offer high value services.
Additional Artec Leo Information

Digitize Now With ARTEC LEO
Get your 3D scanner now with Goaltech, Transformation Leaders in Digital Industries