ARTEC EVA
The ideal choice for making a quick, textured, and accurate 3D model of medium sized objects

The best structured light 3D scanner





ARTEC EVA main advantages for your company:
Fast 3D scanner for professionals: Eva is our most popular scanner and a market leader in handheld 3D scanners.
Flashbulb: it is an excellent all round solution for capturing objects of almost any kind, including objects with black and shiny surfaces.
Safe to use: Eva uses white structured light technology, making it totally safe for scanning people, as well as inanimate objects.
Bundling and easy integration: for capturing larger objects or for creating an automatic scanning system, several scanners can be bundled and synced together.
Portable: link up the 0.85 kg 3D scanner to a tablet and the Artec battery pack, which provides up to 6 hours of power, and you can scan practically anywhere, even in areas where there is no source of electricity.
No targets & calibration: just point and shoot: No need for preparation, just plug in the scanner and point it around the object as you would with a video camera.
Artec Studio 15 Integration: smart and easy 3D data post-processing software. Enjoy the full range of advanced tools with the most comprehensive 3D data processing software available today.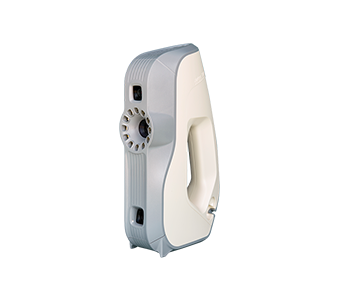 Wide range of industries
From rapid prototyping to quality control, CGI to heritage preservation, the automotive industry to forensics, medicine and prosthetics to aerospace, the device is used to customize, innovate and streamline countless forward-thinking industries.





---
Why with Goaltech
Goaltech team of technicians is certified by Artec 3D as experts in the use and handling of the ARTEC EVA 3D scanner to offer high value services.

Digitize Now With ARTEC EVA
Get your 3D scanner now with Goaltech, Transformation Leaders in Digital Industries