Product: CAM Pro
Industry: Industrial Machinery and Heavy Equipment
Using Solid Edge with synchronous technology and the 5-axis machining functionality of CAM Express, The Te-Shin Cam significantly improves its ability to meet its customers' needs
Critical CAM components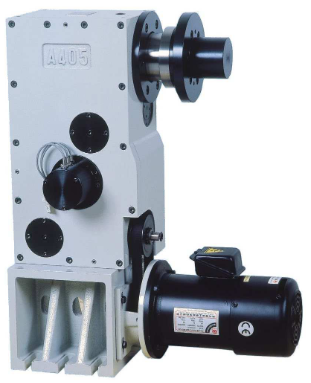 Established in 1980, The Te-shin Cam Co., Ltd. (Te-Shin) is devoted to the design and production of equipment related to computer-aided manufacturing (CAM). Its product line includes critical components, such as automatic tool changers (ATCs) and intervallic cutters.
Te-Shin boasts a large production capacity for this equipment, with a monthly output of up to 3,500 tool changers. It has become a leading industrial supplier of precision machinery in its region, and accounts for 85 percent of the Taiwanese market in its segment. The company's intervallic cutter features high quality and an excellent cost-performance ratio, and sells for half the price of products imported from Japan.
In recent years, to meet the requirements of high-end, high-precision industries, Te-Shin invested in professional equipment for machining and grinding and adopted an advanced research and development (R&D) process based on 3D design. However, because the previous computer-aided design (CAD) system one of the industry's leading technologies – used a traditional modeling approach, the company found it difficult to deal with customers' design changes in real time. This led to a search for a better solution, one that would deliver integrated design, manufacturing and data management functionality to enhance the company's competitive edge.
Easy to learn and use
After careful assessment, Te-Shin adopted Solid Edge® software from Siemens PLM Software for the drafting and design of all new tool changers. Designers find the new software to be easy to learn and use com-pared with its prior system, which involved complicated instructions and objects inter-related in a hierarchy. Designers found that system dull and time-consuming to use.
In contrast, use of Solid Edge provides an intuitive interface and a component library – a great improvement that allows designers to focus on the design of important system architectures. "What's more, even our chairman can now easily draft some basic drawings using Solid Edge," says Cai Peirong, deputy director of the R&D department at Te-Shin.
With Solid Edge, users can import the company's legacy CAD drawings and manage those files, along with native models created using Solid Edge, thus reducing design and modification time, and decreasing miscommunication between design and manufacturing.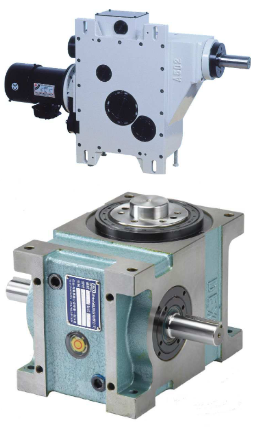 "In the past, in considering whether to adopt 3D design for new product development, our colleagues took the product life-cycle and timeliness into consideration," explains Peirong. "But the ease of use of Solid Edge, along with the cutting-edge synchronous technology, enables us to use both 2D and 3D data effectively, which furthers the full acceptance and implementation of this new-generation, 3D design system."
The new system was first used to provide 3D exploded views as required by customers for the purpose of including specifications in maintenance manuals. According to Peirong, "When using the previous 3D software, it normally required three days to draft an exploded view. Using Solid Edge, this is done in one day. Modifying a 3D model is as simple as modifying 2D drawings. We save valuable time."
In addition, the adoption of synchronous technology means that design data can be updated quickly, which is an important benefit. "The synchronous modeling function allows us to update the change to the assembly drawing as we are changing the part drawing," says Peirong. "This synchro-nous update capability effectively eliminates the consequence of changing the part drawing only and leaving the assembly drawing unchanged, which consequently might lead to errors in the subsequent operations."
Error-free tool sequences
"In the past, when we used 2D design, there would always be blind angles during product development, which then might lead to collisions," says Peirong. "In the worst cases, the whole mold would have to be rejected or destroyed. But with Solid Edge, we have effectively addressed the issue of drafting simulation, and avoided interlinked collisions."
Now, once a design is finished, designers transfer it to a 2D drawing, then deliver it for mold unfolding and machining. At the machining stage, the company uses CAM Express software from Siemens PLM Software, and finds the 5-axis machining capability of CAM Express to be particularly beneficial.
One of the most prominent benefits that the 5-axis machining technology brings is a reduction in errors in tool sequence programming. The company's original tool changer was manually programmed. Because the machining operation is com-plicated and lengthy, manual operation easily led to errors, and there were different results based on the different skill levels and experience of the operators.
"In the past, the experience of operators easily influenced the accuracy of machining. There were normally hundreds of lines of handwritten programs, and the programming logic, strong or weak, would easily affect the subsequent machining," says Peirong. "Even if all of those aspects were free of problems, the programming itself was a time-consuming, laborious process.
"With the 5-axis machining capability of CAM Express, automatic tool sequencing and machining execution takes place immediately after drawings are drafted, eliminating a number of problems, including different personnel qualifications, wasted time and so on."
Design changes quickly and effectively communicated
As Te-Shin's production capacity increases yearly, there are more requirements for machinery customization. In this context, Solid Edge has become the main tool in Te-Shin's new product design process, greatly improving the communication efficiency between the company and its customers. For example, there are more than 30 parts in an ATC, and more than one hundred in a power tower. Today, most customers use 3D design drawings to dis-cuss issues related to design changes.
A similar benefit of using 3D is reflected in the convenience it brings in collaborating with overseas customers. Currently, there are users of the company's tool changers in China, Korea and other areas. With 3D drawings, Te-Shin is able to communicate with those customers clearly regarding design changes, which markedly reduces development time and costs. As Peirong puts it, "The use of 3D drawings helps us eliminate differences resulting from various perspectives, and, to some extent, create a common language for everyone."
Te-Shin appreciates the rapid and effective technical support provided by Siemens PLM Software's partner, CADEX, which has been providing assistance since the soft-ware was introduced. CADEX generally deals with any question or issue on the day it arises. CADEX also provides video training that enables designers to become productive quickly. "Most of the time, it is easy to buy a good product, but hard to get good after-sales service," notes Peirong. "In our deployment of Solid Edge, we have been pleased with both."